FURAIN GUEST HOUSE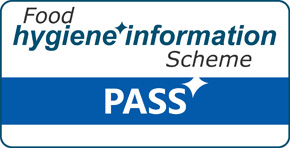 Address
FURAIN GUEST HOUSEFurain Guest House, 92 North Deeside Road, AberdeenAberdeen CityScotlandAB14 0QN
Business type
Hotel/bed & breakfast/guest house
Date of inspection
Tuesday 22nd March 2016
We last updated
Monday 11th December 2023
Find FURAIN GUEST HOUSE on the map
If you wish to see the food safety officer's report on which this rating is based, you can request this from the local authority that carried out the inspection found on your business listing on the Food Standards Agency website. The local authority will consider your request and will usually send you a copy of the report. In some cases, the local authority may decide that they cannot do so but will let you know this and explain why.
Are you the business owner or manager?
If any information on this page is incorrect you can request the correct information to updated on our site. To do this, please click here and the update will begin automatically. If this doesnt fix the issue after 24 hours, please contact your local authrority as this is where we collect out data.
You can find out how to appeal against the rating given and find out about your right to reply. You can also ask for a re-inspection.
Display this rating on your website
You can display this rating on your website.